Ministerial 'shake-up' ahead of Manx government changes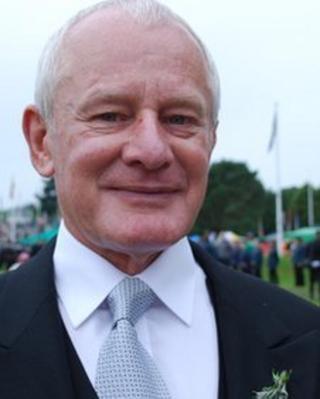 The Isle of Man's chief minister, Allan Bell has announced a major ministerial shake-up, ahead of plans to restructure the Manx government in April.
Chris Robertshaw has been moved from social care to the newly- formed department of policy and reform.
Howard Quayle is to head up the newly-merged department of health and social care, while Laurence Skelly is appointed infrastructure minister.
David Anderson, Graham Cregeen and David Cretney have all been stood down.
Mr Bell said: "No-one has been sacked, everyone accepts these changes."
He added: "The streamlining of government starts at the top with a reduction in the size of the council of ministers, and I have taken this opportunity to review and refresh its membership.
"Looking ahead, it is important to bring in new blood occasionally to develop experience and talent for the future."
'Close attention'
A significant restructuring of the Manx government was approved by Tynwald in January.
Overall, the plans will see the nine government departments, six offices and nine statutory boards cut to seven, five and eight, respectively.
The changes will also see the merger of the Manx Electricity Authority and the Water and Sewerage Authority to form the Manx Utilities Authority.
"Both the health and infrastructure will need close attention over the next two years while we focus on the urgent demands of rebalancing the budget," added Mr Bell.
Other ministerial roles; Eddie Teare, Treasury; John Shimmin, Economic development; Tim Crookall, Education and Children; Juan Watterson, Home affairs and Phil Gawne, Environment Food and Culture, remain unchanged.