Isle of Man electricity prices to rise by 2.5%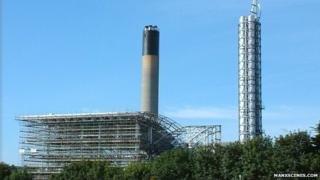 Electricity prices in the Isle of Man are set to increase by 2.5% from 1 April, according to the Manx Electricity Authority (MEA).
A company representative said the changes will mean an increase of about £20 a year for the average customer.
Manx electricity prices, which have been frozen for the past three years, will be reviewed again in 2015.
MEA Chairman, Howard Quayle said the company was keen ensure "as little pain as possible for customers".
Statutory boards, the MEA and the Water and Sewerage Authority, will be merged next month to form the Manx Utilities Authority.