IoM mobile customers face 4G disruption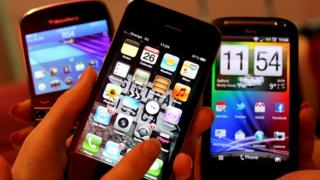 The installation of the Isle of Man's first 4G network could lead to disruption for mobile customers, Manx Telecom has said.
The company needs to create an entirely new mobile network before customers can receive 4G later this year.
A Manx Telecom spokesman said customers could face "localised disruption to the availability of the mobile network".
Already available in the UK, 4G allows users to surf the web up to five times faster than 3G.
'Without mobile coverage'
Manx Telecom's marketing director David Smith said: "For each mobile site we have allocated a time slot and within that there may be reduced localised mobile coverage for anything from one to six hours.
"Some areas will be left without mobile coverage, but the vast majority of customers will not be affected."
The company said the planned work will be completed by 19 May and well before the TT races.
Those affected will be contacted by text message.
Manx Telecom said it was essential to take its mobile sites offline during the planned work as the "health and safety of their engineers was paramount."
It is expected the completed network will be available later this summer.
Sure also plans to launch a 4G network on the Isle of Man later this year.
Both Manx Telecom and Sure currently hold licences to provide 2G and 3G and 4G services on the island.
Head of mobile at Sure, Mike Fawkner-Corbett, said the network was "deep in the planning stages and would be rolled out later in the summer".
It has also promised to provide coverage to at least 95% of the island's population within two years of the launch.
Each licence cost £150,000.