English oboist wins Barbirolli International Oboe Festival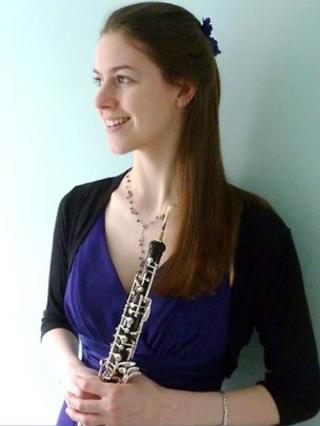 English musician Hannah Morgan beat 23 of the world's best oboists to win the third Barbirolli International Oboe Festival in Port Erin.
The Royal Academy of Music student finished ahead of musicians from 19 countries to lift the Evelyn Rothwell Memorial prize and £4,000.
Artistic Director Neil Black OBE said it had been a "gold-wrapped week."
The festival was the idea of English oboist Lady Evelyn Barbirolli and was previously held in the Isle of Wight.
Mr Black said the festival was the "most prestigious oboe competition in the world" and was "living proof of the power of music."
Portugal's Samuel Bastos finished second with American Nermis Meises third.
Organiser Dr John Bethell MBE said Port Erin had been "alive with music" throughout the week.
A series of lectures and masterclasses were also held at the Erin Arts Centre in Port Erin.