Victoria Road prison site ideas submitted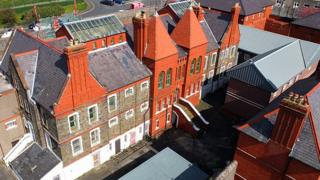 Ideas to develop the site of a former Victorian Jail are being considered by the Isle of Man government.
Suggestions include a church, affordable housing and community facilities.
The prison was decommissioned in 2008 and inmates were transferred to a new £41.7m jail in Jurby.
Richard Ronan MHK said: "This is a prominent site in Douglas and careful consideration will be given to all the comments we have received."
Despite calls for the building to be kept as a listed building, the redbrick jailhouse was demolished in 2012.
The jail, which housed criminals for more than 100 years, replaced the 18th Century Castle Rushen jail when it opened in 1891.