Isle of Man fishermen in safety jacket donation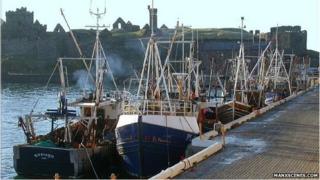 More than 130 Manx fishermen have been given specially designed life jackets to encourage safety at sea, said the Isle of Man government.
The equipment, which cost about £13,000, has gone to about 70 vessels after funding from the Isle of Man Fisherman's Mission and the government.
The life jackets are designed not to "impede working practices at sea".
Mike Craine from the Fisherman's Mission said: "If fishermen wear these jackets, lives could be saved."