TT 2014: Mountain Road reopens as two-way system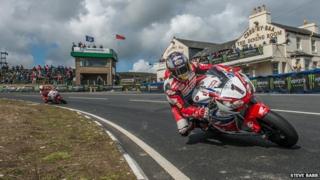 The Isle of Man's Mountain Road has been restored to a two-way system.
The road, part of the Mountain circuit used for the TT races, is made a one-way system throughout the festival fortnight as a safety measure.
The department of Infrastructure said the road is due to reopen at 16:30 BST on 9 June.
The one-way system, from Ramsey Hairpin to the Creg-ny-Baa, was first introduced in 2007.