Isle of Man veteran march for Armed Forces Day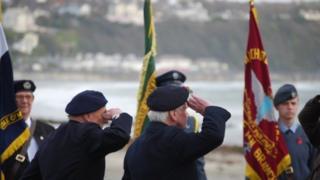 Isle of Man veterans will be joined by serving military personnel for a march to mark Armed Forces Day in the Manx capital later this month.
The event will take place on 29 June at 15:15 BST on Douglas promenade.
The day is designed to raise awareness of the contribution made by those who serve and have served in the Forces.
For the seventh time in the eight-year history of the event, students from the island's secondary schools will join in the march and service.