Isle of Man parking charges in £5m saving plan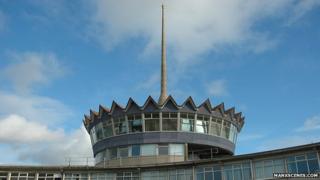 Government officials are inviting feedback on a raft of proposals including the introduction of parking charges in the capital of the island.
In an effort to shave £5m of it's annual budget, the infrastructure department said it also planned to start charging for school buses.
The consultation runs until 31 July and also proposes an end to free parking for politicians and civil servants.
A spokesman said the changes were in response to "huge budget challenges."
Our proposals, including the possibility of charging for services that have previously been free or heavily subsidised, may cause concern but certain services are simply not sustainable as things stand," he said.
Budget hole
Infrastructure minister, Lawrence Skelly said the cut-backs could also affect jobs.
He added: "Compulsory redundancies will be the last resort but cannot be ruled out".
The infrastructure department employs about 1,200 people and is the second largest in government, after health.
The government is also looking at ways to commercially exploit the Sea Terminal building which currently houses the department.
In 2010, the island was left with a £175m hole in its budget - about a third of its projected total income - when the UK announced changes to its VAT revenue-sharing agreement with the island.
Since then about 600 government posts have been cut - 8% of all staff.
More information about the public consultation is available online.