Isle of Man food park gets Tynwald funding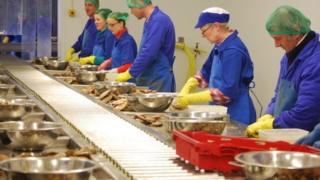 Funding to further develop a food park in the west of the Isle of Man has been granted by the Manx parliament.
The island's Environment Minister Phil Gawne applied to the June sitting of Tynwald for £915,000 to complete work on a fish processing centre in Peel.
Mr Gawne said the project, which has already cost £2m, will provide a "valuable boost" to the Manx economy.
About 70 jobs have already been created at the park and it has been estimated the figure could rise to 125.
The government said the money will be used to develop an additional 1,220 square metres of industrial units.
Work will also be done to improve utilities and roads within the established park.