Isle of Man Queenie fishing restrictions to continue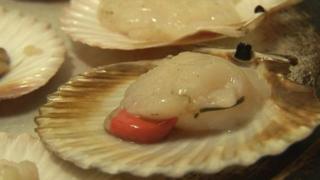 Fishing restrictions are set to continue in the Irish Sea as part of Isle of Man efforts to regenerate dwindling Queen Scallop stock levels.
Tighter controls were introduced after research showed a 50% fall in reserves.
The study, by Bangor University, prompted industry concern after Marine scientists recommended a complete fishery closure for 2014.
Fisheries Minister, Phil Gawne said by way of compromise, it will open for two weeks before a final decision is made.
The Queen Scallop fishery will now open on 2 July for a fortnight, with limits on the daily catch, number of days at sea and with rotating grounds.
"I want to send out a strong message to the fishing industry that the department will support it through this difficult period. In the past we have had 'tie-up' schemes and we are giving consideration to a similar scheme this year as well as a scheme that will aid fishermen to diversify into other catches while Queenie stocks recover," said Mr Gawne.
The Queen Scallop fishing season is subject to change and restrictions, but traditionally runs between June and October.
Last year the industry brought in about £2.5m to the island but the government said that amount would have been doubled after processing.