Manx Gaelic version of Jungle Book launched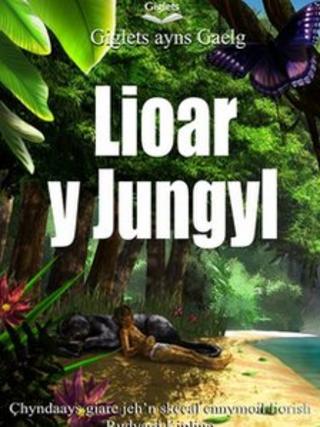 A classic children's book has been translated into Manx Gaelic as part of continuing efforts to help people learn the ancient language.
The digital version of the Jungle Book was created by Giglets LTD and features a read-along soundtrack.
Lioar yn Jungle has been brought out as part of this year's Island of Culture celebrations.
In 2009 Manx Gaelic was declared "officially extinct" by UNESCO, but has since seen a revival.
Several Manx language aids, both for children and adults, have been released by Culture Vannin, formerly the Manx Heritage Foundation, over recent years.
An app called Manx Songs and Rhymes, an interactive song book voiced by young Manx speakers, was launched last year in association with the Manx Gaelic nursery, Mooinjer Veggey.
In October The Gruffalo's Child, or Neen y Ghruffalo, by Julia Donaldson and Axel Scheffler was translated into the Isle of Man's native language.
Manx Gaelic is one of just six Celtic languages, the others are Irish, Scots Gaelic, Welsh, Breton and Cornish.