TT fans donate £13,000 to Manx motorsport charity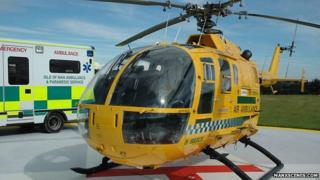 TT fans have been praised for their "amazing generosity" after £13,000 was donated to a charity which supports medical services for motorsport events.
The figure was collected from TT visitors for a fund set up in the name of competitor Rob Vine, from Kent, who died during the Senior race in 1985.
The total raised by ferry passengers over the years is more than £200,000.
The money will help provide medical and rescue equipment and training for doctors, paramedics and marshals.
Director of The Rob Vine Fund, Dr David Stevens, said: "Every year we are amazed by the generosity of the TT fans.
"This collection allows us to purchase new equipment which is vital to those competing in not just the TT and Festival of Motorcycling but also in many other motorsport events that we hold in the Island each year."