Isle of Man consultation begins on equality bill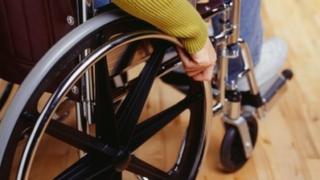 A public consultation has been launched ahead of plans to introduce anti-discrimination laws in the Isle of Man.
The Equality Bill would makes it illegal to discriminate on grounds of age, disability, gender, race, religion or sexual orientation.
The legislation would replace the Disability Discrimination Act 2006.
Chief Minister, Allan Bell said: "It is one of the most important pieces of social legislation progressed in the Isle of Man in recent times."
The consultation on the bill can be viewed and completed online.
"It is a reflection of the priority given by this government to the protection of the vulnerable," continued Mr Bell.