Creg Ny Baa crash biker was 'visiting island'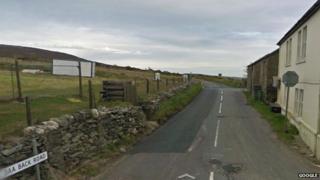 A motorcyclist who died in a crash on the Isle of Man is believed to be a visitor to the island, police have said.
The crash was on the Creg Ny Baa back road (B12), near the Creg Ny Baa pub, at about 13:00 BST on Thursday.
A police spokesman said officers were in the process of informing the man's family.
Insp Derek Flint said police would like to speak to anyone who was in the area between just before the crash.
The lone motorcyclist is believed to have been travelling in the direction of the Creg Ny Baa pub. No other vehicles were involved.
The man was pronounced dead at the scene.
The road was closed for several hours after the crash, but has since reopened.