Isle of Man artist features in US exhibition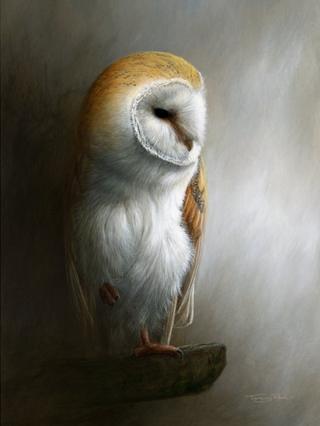 A painting by Isle of Man artist, Jeremy Paul, has been chosen from hundreds to feature in a major wildlife exhibition in the United States.
The barn owl picture, which is entitled Ghost, was originally shown at the Manx Museum in Douglas last year.
It was one of 90 works selected from about 900 submissions for a display at the Woodson Art Museum in Wisconsin.
Jeremy Paul, from Colby, was a category winner in the BBC Wildlife Artist of the Year competition in 2011.
He took the Frozen Planet category title for his painting Southern Ocean - Wandering Albatross.
Dr Paul lives in the Isle of Man with his wife and two children.
He has received two commissions from the Isle of Man government and, in 2002, was asked to put on a private exhibition for the visit to the island of the King and Queen of Norway.
His work has also been reproduced on a number of wildlife art postage stamps.
The Birds in Art exhibition in Wisconsin runs until mid November.