Isle of Man road safety event after teenager deaths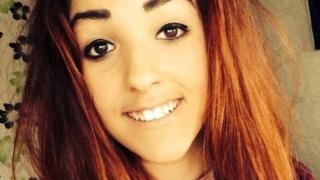 A road safety event for young drivers has been organised on the Isle of Man after the "tragic" deaths of several youngsters in car accidents this year.
The Young Drivers Manx Motor Meet is a joint project between the police, youth services and infrastructure department.
The event aims to provide drivers between 16 and 25-years-old with free vehicle checks and road safety advice.
Teenagers Lucia Porter, Dosch MacLeod and Brad Campbell have all died in car crashes in the Isle of Man this year.
The safe driving event will be held at the Bowl car park in Douglas on 19 September, between 19:30 and 22:00 BST.
MHK John Houghton said it would be "a way for young drivers to learn skills that will stand them in good stead for many years to come".
"The emphasis is on more fun, more skill and less speed," he said.