Isle of Man minimum wage to increase to £6.65 in October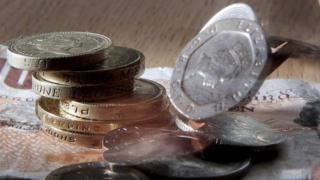 The minimum wage for people aged 21 or over in the Isle of Man will increase by 25p per hour from 1 October, the government has confirmed.
The Department of Economic Development (DED) said the 3.9% rise would see the minimum wage set at £6.65.
The minimum wage for those over 21 in the UK will be set at £6.50.
A DED spokesman said that workers aged between 18 and 20 on the island would see an increase with the minimum wage remaining at £6.40.
The minimum wage for those aged 17 will remain at £5.24 and £4.67 for those aged 16.
The figures were approved in July's sitting of Tynwald following recommendations by the Minimum Wage Committee.
The figure in Guernsey will also rise to £6.65 for those aged 21 or over on the same date and Jersey's will be £6.63.