IoM singer chosen for St Paul's Cathedral recital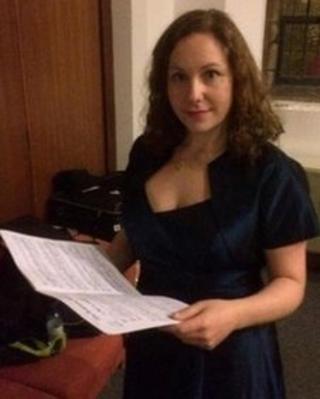 A singer from the Isle of Man has performed a series of solo recitals during Evensong at St Paul's Cathedral.
Mandy Griffin, from Douglas, took part in the final of four concerts, Nor Youth Nor Age, celebrating the life of William Shakespeare.
The event marks the 450th anniversary of the playwright's birth.
Ms Griffin, a four-time winner of the IoM Cleveland Medal, said: "I didn't think for one minute I would be chosen."
The Cleveland Medal is the highest award given to singers during the annual Guild, the Manx Music Festival in Douglas.
The cathedral series Nor Youth Nor Age began on 7 September.
Canon Michael Hampden, from St Paul's, said: "It is a celebration of the interaction between divine and human creativity and Shakespeare's contribution to our understanding of just what makes people tick."