Aerospace industry boosted by £1m training centre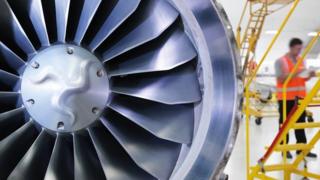 A £1m centre of excellence designed to support the island's growing aerospace industry is set to open this month.
More than 1,000 people are employed by Isle of Man-based firms to manufacture items including ejector seats used by the Red Arrows.
A spokesman said the training facility would support the "growing need for highly-skilled engineers in the thriving industry".
This year 36 apprentices have enrolled at the centre in Douglas.
In 2006, 22 aerospace firms on the island joined forces to create the Isle of Man Aerospace Cluster (IOMAC) - including RLC Ronaldsway, Swagelok and Triumph Actuation Systems.
IOMAC's Chris Allen said: "It is known locally as the hidden sector as almost all the precision-engineered parts are for off island.
"Everything from landing gear, ejector seats and optic lenses are made here and have travelled as far as Mars.
"The age of the skilled engineers is high however and this centre is very important for the future."
The centre is a joint project between the Manx government and the IOMAC.
Tim Crookall MHK said it will be a real "boost for the highly successful sector."
The cluster has been instrumental in setting up the facility and in helping to design and deliver a three-year course which began in 2013.
A government spokesman said it will "build on the island's already enviable reputation" and "firmly establish it as a manufacturing centre of excellence".
The manufacturing industry is one of the key sectors within the Government's Vision2020 strategy for the island's continued economic growth.
According to government figures the high-tech sector contributes 4% of the island's economy.
The centre will be officially opened on 15 October.