Isle of Man tourism figures 'rise by 10%'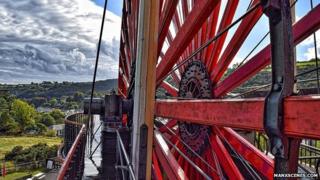 Isle of Man tourism numbers for the first half of 2014 have risen by 10%, according to official figures.
The industry, according to the Manx government, is now worth about £100m to the island's annual local economy.
The government figures also show a 7% rise in coach bookings since 2013 and a 4% rise in heritage railway visitors.
Head of tourism Angela Byrne said the improvements are down to increased media coverage, improved marketing and a strategy to "drive up standards".