Union 'anger' over plan to raise IoM pension contributions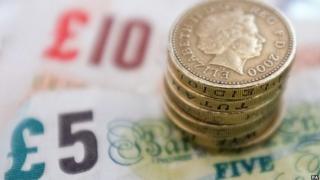 There is a "deep sense of disbelief and anger" over plans to increase pension contributions by government workers in the Isle of Man, a union has said.
Up to 8,000 staff could see contributions rise by as much as 3% under government proposals.
The minimum retirement age for public sector workers could also be increased by three years to 58.
Chris Robertshaw MHK said changes are needed to "substantially reduce the funding gap".
Angela Moffitt from the Prospect union said they would be scrutinising the proposals carefully.
"There is a deep sense of disbelief and anger that, just two years after the government assured us that public sector pension problems were solved, they are now saying sorry we got it wrong.
The union claims its members have seen pension contributions rise by 1% per year since 2012, and most have not concluded paying for the last round of increases yet.
Ms Moffitt said that someone must be held responsible for "monumental mistakes."
Working group recommendations include
A 3% increase in contributions phased in over three years for Government Unified Scheme members
Raising the minimum retirement age from 55 to 58
Similar reforms for police officers, teachers and 'Judicial Schemes' staff
Tynwald members' contribution to increase from 5% to 10% for newly elected members
Current Tynwald members to contribute 15%
The working group's report concludes that the Government Unified Scheme (GUS) - introduced two years ago - has "not achieved the savings expected."
A government spokesman said GUS brought together 15 schemes previously tied to the UK and required increased employee contributions from many public sector groups.
Policy and reform minister Chris Robertshaw said changes to the pension scheme are needed.
"[We need] to ensure that the system has a viable future and that it does not place an undue burden on public finances," he said.
The plan also calls for the rate paid by new Tynwald members to double and current members rise to 15%.
The proposals will be debated by the Manx Parliament in December.