End to free parking at Isle of Man airport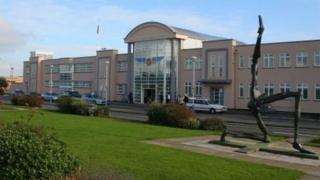 Free car parking at Isle of Man's airport will come to an end next year, the Manx government has announced.
From 5 January, a tariff of £1 will be introduced for the first hour of car parking replacing the current 30 minutes without charge.
The changes are expected to generate an annual income of about £75,000 for the island's infrastructure department.
Minister, Phil Gawne said the prices "compare favourably" to the majority of other airports in the British Isles.
He added that drivers will still be able to drop passengers off at the front of the terminal building.
Short stay parking will be charged at a tariff of £2 between 61 and 120 minutes, £2 for up to two hours, and £3.50 for up to four hours.