Isle of Man driving age: Public respond to government plans to raise it from 16 to 17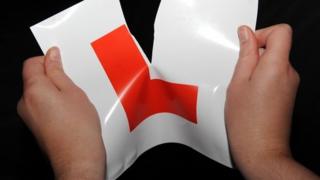 More than 1,200 people have responded to Manx government plans to raise the legal driving age on the island to 17.
The consultation was launched in October after fatal crashes on the island this year involving teenagers Lucia Porter, Dosch MacLeod and Brad Campbell.
Currently drivers in the Isle of Man can get a licence at the age of 16.
Infrastructure minister Phil Gawne said the "high level of engagement shows the importance to Manx people."
He added: "The Isle of Man has witnessed too many tragedies involving young drivers and passengers in recent times and the Department is committed to exploring ways of reducing the risks.
"The feedback will be reviewed and used to help shape our future policy and legislation."
Other proposals being considered are extending the use of 'R' plates and fitting electronic devices to alert police when a 'R' plate driver is speeding.