Illiam Dhone: Ceremony honours iconic Isle of Man martyr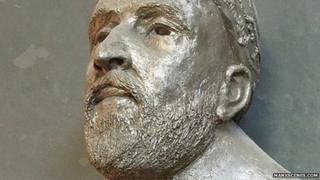 A ceremony has taken place in the Isle of Man to mark the death of an Manx martyr who was sentenced to death more than 350 years ago.
A wreath was laid at Hango Hill to mark the spot where Illiam Dhone was killed by a firing squad in 1663.
The Manx hero, also known as William Christian, sought to retain Manx rights from the English Parliament.
The chairman of Mec Vannin, Mark Kermode, made the opening address in both Manx Gaelic and English.
Other speeches were given by 18-year-old Manx speaker Cesar Joughin and the President of Yn Cheshaght Vanninagh Lunnin (The London Manx Society), Alistair Kneale.