Laxey: Regeneration work to start in Isle of Man village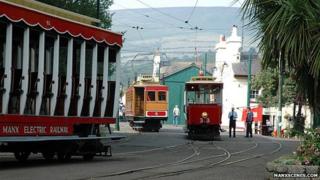 A six-month project to "strengthen the heart" of a village on the Isle of Man's east coast is due to start this week.
The government-funded Laxey regeneration scheme is expected to be completed by next June.
A government spokesman said the "significant" changes include a new village square and improved pavements.
Laxey MHK Steve Rodan said the start of project was the culmination of several years' preparation work.
He added: "Laxey has so much to offer but at present the condition and appearance of the public realm lets it down.
"This scheme will dramatically improve the centre of the village and will provide a high quality, well-connected focal point."
In 2013, Tynwald approved funding of £700,000 to refurbish the electric railway, a popular tourist attraction which connects Douglas, Laxey and Ramsey.
The Manx government recently confirmed that £500,000 had been made available for regeneration around the Isle of Man with the aim of encouraging civic pride in town and village centres.