Isle of Man chief minister orders gas price inquiry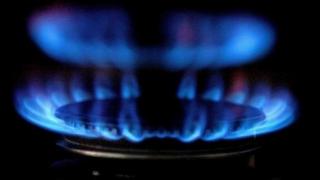 The Manx chief minister has ordered the Office of Fair Trading to conduct an inquiry into gas prices on the island.
Allan Bell has asked the watchdog to "monitor the extent to which lower fuel prices are being passed to consumers".
British Gas - the UK's biggest domestic energy supplier - has announced it is to cut gas prices by 5% on 27 February.
Manx Gas said those cuts will not yet be reflected on the Isle of Man because the company bought its supplies before market prices fell.
A company spokesman added: "In 2014 we committed to buying a fixed volume of gas for 2015 at a fixed price, sadly before the market prices fell. And so we are locked into these prices for the rest of the year.
"We are currently negotiating forward purchases for 2016, which will be secured at the best possible cost."
British Gas said its price cut reflected the recent fall in wholesale gas prices, which suppliers have been under pressure to pass on.
The wholesale price, which usually moves in tandem with oil prices, has seen double-digit falls over recent months - by some measures it has fallen by 29%.
"For a number of years, the global wholesale price of energy has seen significant increases and the recent fall in prices was not something that energy companies could have predicted," added a Manx Gas spokesman.