Isle of Man charities receive £3m National Lottery grants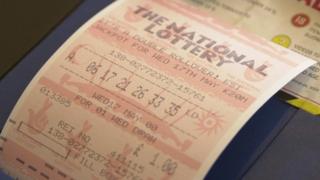 Charities and community organisations on the Isle of Man are set to benefit from £3m in National Lottery grants, the Manx Lottery Trust (MLT) has said.
Chairman Malcolm Kelly said the funding represents a "significant increase".
He added that the money will meet an "increased need and bring about real improvements to the island community and the lives of those most in need".
Details of the new grant programme and how to apply for funding will be announced on 27 February.
Organisations can seek grants of between £1,001 and £10,000 under the General Awards Programme, which has already helped 90 island-based projects.
The programme, launched in 2010, is jointly funded between the Big Lottery Fund and Isle of Man Treasury.
The £3m figure is double that which was received in 2010 when the Trust became a delegated partner of the Big Lottery Fund.
The Big Lottery Fund is responsible for giving out 40% of the money raised by the National Lottery and has awarded nearly £6bn since 2004.