Isle of Man stamp prices set to increase by 2p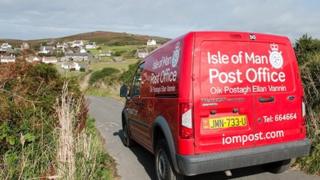 The cost of a Manx stamp is set to rise by 2p from 5 May, Isle of Man Post Office (IOMPO) has announced.
The price increase, from 42p to 44p, will apply to all standard letters for the Isle of Man and the UK.
An IOMPO spokesman said the cost of sending a parcel will remain the same for at least one more year.
The price changes also include a 1% increase for special service deliveries to the UK and a 2% increase for the same service within the island.
The company said stamp prices in the Isle of Man were among the best value in Europe.
For a standard letter, the price of a stamp in Jersey is 57p, in Guernsey it is 55p, while the UK's Royal Mail charges 63p.