Isle of Man pledges £100k to Nepal earthquake victims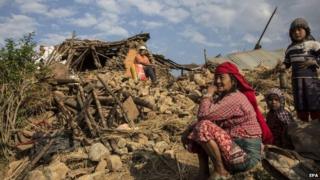 The Isle of Man government has pledged £100,000 to help provide emergency relief to Nepal in the aftermath of last weekend's earthquake.
Eight million people have been affected by the disaster - more than a quarter of the country's population - according to the United Nations.
According to one charity, Unicef, one million of those affected are children.
The Isle of Man International Development Committee (IDC) has given the money to boost the UK's DEC appeal.
Chief executive of the UK Disaster Emergency Committee, Saleh Saeed said: "We are grateful for the generous support of the Isle of Man International Development Committee; this donation will go a long way to bringing relief and comfort to people whose lives have been devastated by the earthquake".