Isle of Man fell challenge in memory of teacher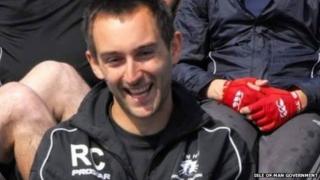 A fell challenge is being run in the Isle of Man to raise funds for a new gym dedicated to the memory of a teacher killed in a road accident.
Robert Campbell died after he was hit by a coach on Richmond Hill just before Christmas last year.
The 31-year-old, from Santon, had been a PE teacher at St Ninian's High School in Douglas since 2007.
The school said the Rob Campbell Trig Point Challenge will take place across the Isle of Man between 2 and 4 May.
The event, taking in 14 fells - each with varying degrees of physical challenge - is open to staff, students and parents of St Ninian's High School.
It is thought the fells, known as Trig Points, would have been well-known to Mr Campbell, who was a keen runner.