Manx breast cancer clinic set to be built after £1.5m raised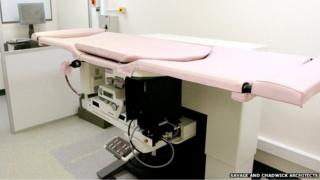 Fundraisers have reached their target of £1.5m to build a dedicated breast cancer clinic on the Isle of Man.
The Manx Breast Cancer Support Group (MBCSG) said the facility will include an ultrasound room and dedicated consultancy spaces for patients.
The idea of a such a unit at Noble's Hospital in Braddan was first suggested by surgeon Mille Bello two years ago.
Charity co-ordinator Julie Stokes said the dream finally became a reality after a private donation on Tuesday.
She added: "We were at our AGM when we got the message that a family wanted to make a donation which would take us up to the target of £1.5m.
"The mood was unbelievable, everybody was over the moon and people were in tears.
"We knew we would get there in the end but we didn't know it would be this soon."
The MBCSG, predominantly comprising former patients, officially launched its fundraising campaign on 8 November 2013.
The breast unit will be built in the west wing of Noble's Hospital, the island's main hospital site in Bradda,
The Manx government has committed to cover the cost of the relocation to free up the space for the clinic, but said it was unable to fund the unit itself.
"The plans are now in progress but this doesn't mean we are going to stop, we still have to raise money for equipment, so we are just carrying on as normal," continued Ms Stokes.
During 2013, about 100 people on the Isle of Man were diagnosed with breast cancer.