British Army forms first Isle of Man unit since 1968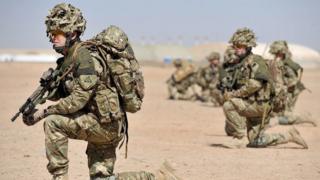 The British Army is planning to establish a reserve unit in the Isle of Man for the first time in nearly 50 years.
The Army Reserve, formerly known as the Territorial Army last had a unit on the island in 1968.
Col Philip Harrison said: "We want to offer would-be reservists better training, closer to home".
The unit will be part of the Army's 2020 plan, which will see reservists play a greater role in defence.
An Army spokesman said the idea is to set up the Isle of Man Reserve Force, which will consist of infantry, engineers, artillery, medics and other staff.
The Army will be in Douglas on 15 May to launch the unit.