World Tin Bath Championship titles decided in Castletown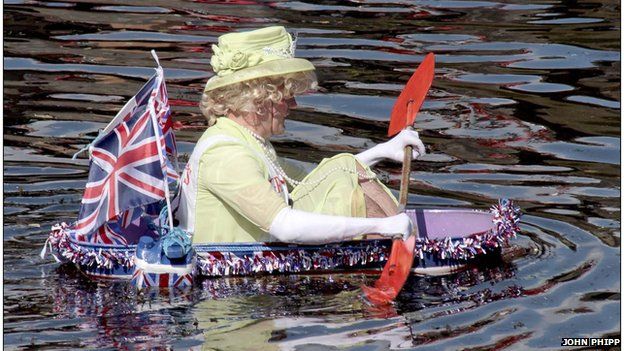 One of the Isle of Man's strangest sporting competitions, the World Tin Bath Championships, has celebrated its 44th anniversary.
Hundreds of people gathered around Castletown harbour to watch brave competitors race their customised bathtubs over a 400m course.
Nick Cain was crowned men's world champion for the third time while Erika Cowen claimed her 16th women's title.
The event has raised more than £150,000 for local charities since it began.
Competitors use decorated tin baths like small paddle boats.
Related Internet Links
The BBC is not responsible for the content of external sites.