Peter Kewley: 'Sexual predator' has sentence appeal dismissed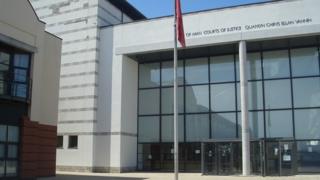 A "sexual predator" jailed for indecently assaulting four children has had an appeal against his sentence dismissed, said the Isle of Man courts.
Peter Kewley, 69, from Douglas, was given a ten-and-a-half year sentence at Douglas Court House last September.
Kewley's advocate claimed the jail sentence was "manifestly excessive".
On 16 February, Judge of Appeal, Geoffrey Tattersall dismissed this appeal saying the case "merited a very substantial custodial sentence."
Mr Tattersall added that this was important "not only to punish the Appellant [Kewley] but also to deter others".
During sentencing last year, Deemster Anthony Cross described Kewley as a "ruthless sexual predator".
Kewley was convicted of eight offences which took place between 1979 and 2014.