Queen's 90th birthday: Snaefell beacon to be lit to mark occasion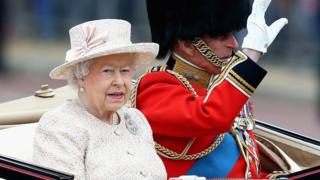 A special beacon will be lit on the Isle of Man's highest peak later to mark the Queen's 90th birthday.
The Isle of Man Civil Defence Unit will light the fire on Snaefell at the same time as similar beacons on the four highest peaks in the UK.
Another beacon will be lit and a special message of congratulation read in St John's at 20:30 BST.
Every year the Queen celebrates her actual birthday on 21 April and her official birthday in June.
A Manx government spokesman said members of the community are invited to attend and pay tribute to the Queen's "lifetime of service".
As Lord of Mann, Queen Elizabeth is the Isle of Man's Head of State.
A network of more than 1,000 beacons will be lit throughout the UK, Crown Dependencies and UK Overseas Territories.