Disposable barbecues spark beauty spot blazes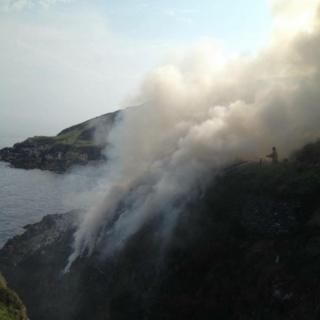 Two "significant" grassland fires in the Isle of Man have led to a warning about disposable barbecues by the Fire and Rescue service.
The largest fire in Groudle Glen spread along the headland across an area of 200 sq metres (650 sq ft). It took crews three hours to tackle it.
Station Officer Roger Brown said it was started by a disposable barbecue which had been left unattended.
A second blaze on Monday was dealt with on the railway line in Santon.
Crews spent an hour damping down the area on the railway line at Keristal.
Mr Brown said: "With two significant grass fires in one day we would like to remind the public to be extra vigilant with camp fires and barbecues.
"The ground is currently extremely dry and fires will spread very quickly".