Isle of Man considers king scallop licence cap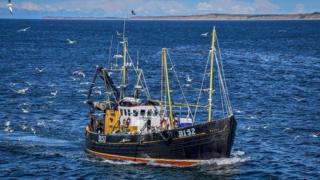 Plans to cap the number of king scallop fishing licences are being considered by the Manx government.
The idea is one of many being looked at by the fisheries department in an attempt to improve sustainability.
The king scallop season, which runs between November and May, is worth in the region of £4m to the Manx economy.
The government said the current trend of larger catch sizes, together with more fishing boats, was taking its toll.
A spokesman added: "Overall, fish products landed to the Isle of Man are worth £13m a year to the economy and support [more than] 300 jobs."
The government has launched a public consultation suggesting a series of proposals including a ban on weekend fishing.