Sophia Morrison: Fairy tale author and Manx culturist's life celebrated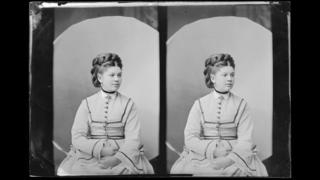 An exhibition commemorating the life of a "leading member of the Manx cultural revival" ahead of the 100th anniversary of her death is being held.
Manx National Heritage said Sophia Morrison was "inspirational" in her determination to preserve and promote both Manx culture and language.
She is best known as the author of Manx Fairy Tales which was later illustrated by Archibald Knox.
The exhibition runs from Saturday until 6 May at the Manx Museum in Douglas.
The museum's curator of social history, Yvonne Cresswell, said she was a "truly inspiring individual who made things happen through years of hard work and dedication."
"It was never enough just to preserve the past - Sophia Morrison wanted to help shape and create a vibrant future for Manx culture."
A Manx National Heritage spokeswoman said the display celebrates both her work and her "tremendous contribution" to Manx culture.
"Sophie was an avid collector and recorder of all things Manx including the island's ancient language, its folklore, tales and music."
The Peel-based author was also a dedicated speaker and campaigner for the Manx language and founded The Manx Language Society (Yn Cheshaght Ghailckagh).
The Manx language is now taught in all the island's schools.