MDAI: 'Legal high' ban extended until 2018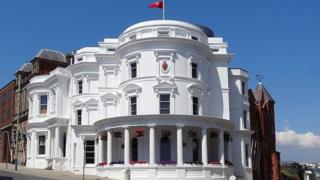 A ban on the so called-legal high MDAI has been extended on the Isle of Man, the Manx government has announced.
The Department of Health and Social Care said it will however cease to be a 'Class C' controlled drug from 1 January.
A spokesman said the synthetic chemical will instead become a "banned psychoactive substance".
The drug was first banned on the island in 2011 following the death of a 17-year-old girl from Ramsey.
MDAI was developed as an antidepressant in the United States during the 1990s and is said to replicate the effects of ecstasy.
The governmnet spokesman said: "The law banning MDAI is no longer required as the import, export, production and possession with intent to supply of psychoactive substances became illegal on 18 August 2016."