Record figures in Isle of Man Christmas bird watch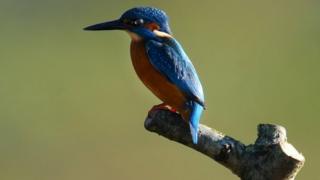 Bird-watchers on the Isle of Man have spotted a record number of bird species during a week-long competition.
The Manx BirdLife charity said 113 different species were seen between Christmas and New Year compared with 111 last year.
Sightings reported across the island included stonechats, robins and cormorants and a kingfisher.
A spokesman said the Christmas Bird Race will help to build a detailed picture of Manx bird life in December.
The bird conservation charity invented the competition to encourage people to celebrate the island's rich bird life.