Tony Wild: Isle of Man MLC retires because of ill health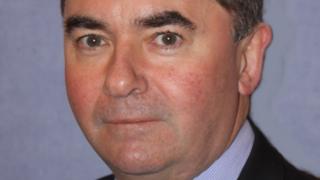 A member of the Isle of Man's Legislative Council is to retire because of ill health, the President of Tynwald has announced.
Tony Wild was first elected in 2011 to the upper branch of Tynwald, which primarily acts as a revising chamber for legislation.
President Steve Rodan said Mr Wild would retire next month.
It is not yet known when the process will begin to find his replacement for the 11-member council.