Isle of Man minimum wage increase considered by Tynwald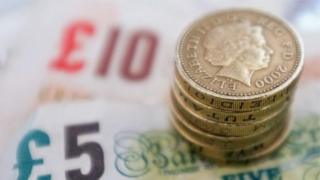 Tynwald is to consider increasing the minimum wage in the Isle of Man.
The changes would see the introduction of a new minimum wage band for employees aged 25 and over - a move in line with changes in the UK.
If the Minimum Wage Committee's recommendations are approved by ministers, those workers would get an hourly rise of 50p, to £7.50 per hour.
Under the proposals workers in all four previous age bands would see an increase of at least 20p an hour.
Laurence Skelly MHK said: "The increase to a rate of £7.50 (for 25 and overs) will put additional pressure on some employers" but that it is needed to "ensure the island remains competitive for job opportunities by remaining in line with the UK."
If Tynwald approves the proposals they could be introduced from 1 June.