Former Douglas school reopened for pupils at norovirus-hit school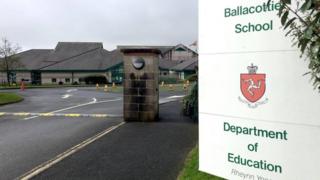 A disused school has reopened so pupils can resume lessons after their own site had to be closed for deep-cleaning because of a norovirus outbreak.
Fairfield Junior School in Tynwald Street, Douglas, which closed more than a year ago, will be used while Ballacottier School is decontaminated.
More than 100 of the 270 pupils at Ballacottier School have been affected by the winter vomiting bug.
The temporary arrangements will be in place until the term ends on Friday.
Ballacottier School closed on Friday for a deep clean.
It was intended that this process would be completed in time for pupils to return after the weekend.
But it was not done properly, said the Department of Education, forcing alternative accommodation to be sought.