Peel bookkeeper jailed for £33,700 horse-box fund theft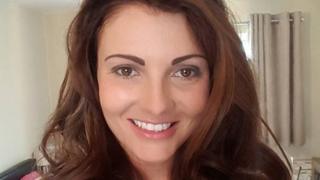 A woman who stole more than £30,000 from her uncle's law firm has been jailed for 20 months.
Fenella Jane Carter, 32, of Christian Avenue in Peel, admitted theft while she was contracted to work as a bookkeeper at Carter Limited.
Douglas courthouse heard Carter used the money, stolen between 2009 and 2011, to repay a horse-box renovation.
Deemster Murray Rosen said it was act of "serious dishonesty", which had damaged a member of her family.
The money was paid back but the company had incurred a £20,000 fine, the court heard on Monday.
Det Con Julie Jones, from the Financial Crime Unit, said the case is the result of a "protracted and complex investigation".
She said Carter "left her uncle's business with serious difficulties", adding: "This matter has had a significant impact on all those involved and not just in financial terms."
Carter's bookkeeping company FCS Limited worked for Carters Limited between 2007 and 2011.
Between August 2009 and June 2011 she stole £33,700 from the client account and current accounts of her uncle's firm.
Det Con Jones said the theft came to light after a discrepancy was discovered in the accounts and a previous bookkeeper was employed to undertake reconciliation work.