Debra Pitts to follow in parents' footsteps as Douglas mayor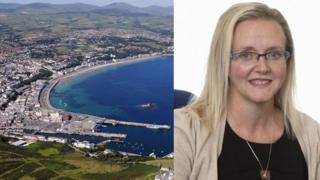 A councillor has followed in the footsteps of her parents by becoming the mayor of an Isle of Man council.
Council members in Douglas voted in Debra Pitts, who will now take over the role from John Skinner on 10 May.
Both her late mother Dot and father Stephen held the position.
Accepting the nomination, she said she was "delighted" about becoming mayor, adding she wanted to thank her fellow councillors for having the confidence in her to carry out the important role.