Wind turbines plan refused over Ronaldsway Airport safety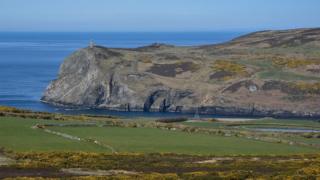 Plans for three wind turbines have been refused due to safety concerns at an airport.
Cheeseden Investments Limited, owned by billionaire John Whittaker, proposed the turbines at a private property in Port Erin on the Isle of Man.
They would have produced electricity for Ballaman House, in Ballnahowe Road, which is owned by the Whittaker family.
Planners said the development could potentially interfere with the operation of nearby Ronaldsway Airport.
The planning committee also said it would have a negative impact on the environment.
The 10 kilowatt turbines would have had three blades with a diameter of seven metres.