Murray Lambden: Tributes paid to 'giant of Manx athletics'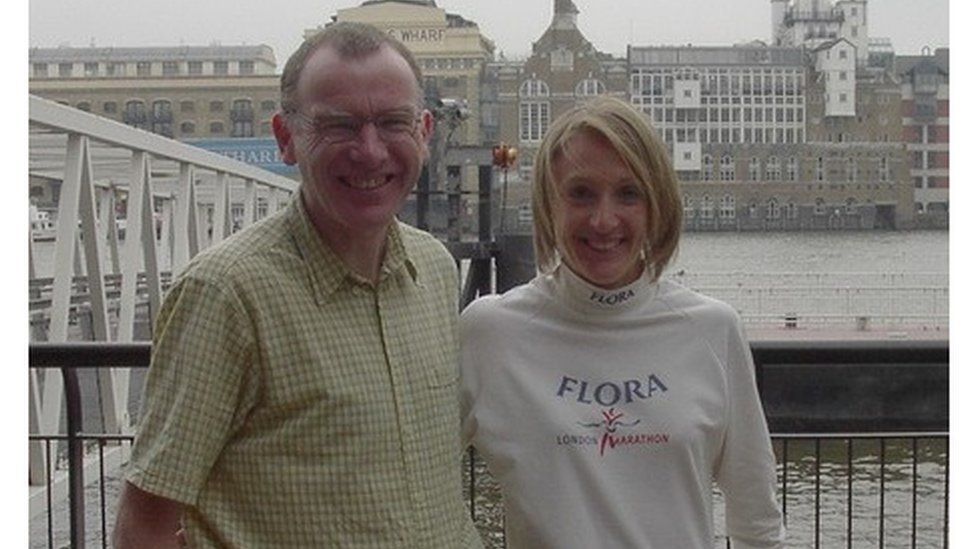 Tributes have been paid to Murray Lambden, who has been described as a "true ambassador for Manx athletics."
The 60-year-old died suddenly on Sunday after collapsing whilst walking his dog on the Isle of Man.
Mr Lambden represented the island at the 1982 Commonwealth Games in the 30km walk, an event in which he held the British record.
A spokesman for the Manx Harriers said he was "not only a fabulous athlete but a true ambassador for athletics".
The married father-of-two had been actively involved in this weekend's Easter Festival of Running on the island.
His achievements also included winning the 85-mile Parish Walk in the 1970s.
In recent years he has been an ever-present at sporting events with his camera and administering the Parish Walk website.
Parish Walk race director Ray Cox said: "It is absolutely shocking and terrible news. Everyone involved in athletics is totally shocked.
"He was at the top of Peel Hill on Saturday and was very happy and very positive. He was always thinking about what he could do to help.
"I'm absolutely shattered to hear the sad news.
Manx Radio journalist Tim Glover tweeted: "At a loss to hear news of Murray - such a huge loss to Manx Athletics and sport."