Sailors and dog rescued from stricken yacht off Isle of Man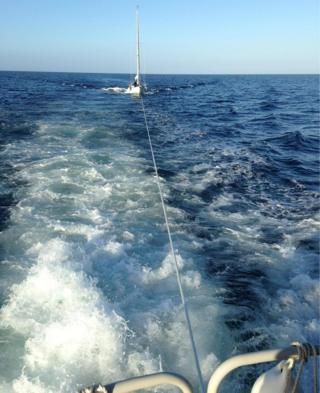 Two sailors and a dog have been rescued after their yacht got into difficulties off the Isle of Man coast.
Ramsey RNLI lifeboat was launched at about 18:35 BST on Tuesday after the boat broke down off the island's north coast, near the Point of Ayre.
An RNLI spokesman said a fishing vessel "that happened to be in the vicinity" was waiting with the stricken boat, but left when the lifeboat arrived.
The yacht was then towed back to Peel harbour. No-one was injured.
The Point of Ayre is the northernmost point of the Isle of Man and is home to the island's oldest lighthouse.