Manx Gas: Isle of Man customers face 3.5% price increase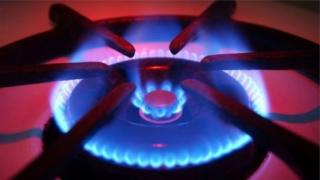 Gas customers on the Isle of Man will see bills increase by 3.5% from June, the island's supplier has said.
Combined with a 2.4% increase in standing charges, the average domestic Manx Gas customer with central heating will pay an additional £25 a year.
The company is the island's sole gas provider but competes against oil and electricity in the heating market.
Manx Gas managing director Tony Nicholls said the company "regret the need to increase tariffs".
In 2016, the company reduced the tariffs by 3.5% in January and April and 3.6% in September.
Mr Nicholls said following those reductions, the increase left tariffs below where they were in 2015.
The increase follows a consultation with the Manx Office of Fair Trading under the Regulatory Agreement, which was designed to ensure Manx Gas "cannot exploit its natural monopoly in gas supply".
Energy expert Richard Lowes previously said Manx customers paid "at least twice as much" as those in the UK, who can choose from over 30 providers.
Reacting to the price increase, the University of Exeter researcher said it was "an incredibly difficult task for a small regulator such is the Isle of Man Office of Fair Trading to control these prices fairly and accurately".
"It's perhaps time for someone external to assess whether these consumers are getting a good deal," he added.